This section of our website is dedicated to throwing a spotlight on individuals who inspire us with their authenticity, dedication and meaningful results. We will be honouring women's stories from around the globe and we'd love to hear yours and those who inspire you too.  We believe that our stories are just as important as our names and logo. Whether they are success stories, life stories, discovery stories or awakening stories – they are all rich and insightful.
Spotlight on Trudy Scott
This month's featured spotlight is on a true entrepreneurial woman from California, USA – Trudy Scott. A true Leading Lady, Trudy is a 'food mood' expert who educates women about real whole food and finding natural solutions for anxiety and stress, depression and other mood problems, and the associated sugar and carb cravings.
LLI: So you took the Leading Ladies Quiz – what Leading Lady type are you?
TRUDY: I'm a Caring Leading Lady!
LLI: Tell us a bit about you.
TRUDY: I work as a Food-Mood expert and nutritionist, educating women about real whole food and finding natural solutions for anxiety and stress, depression and other mood problems, and the associated sugar and carb cravings. My first book was recently published:  The Antianxiety Food Solution – How the Foods You Eat Can Help you Calm Your Anxious Mind, Improve Your Mood and End Cravings (June 2011, New Harbinger) www.antianxietyfoodsolution.com.
LLI: How do you lead as a woman in business, community or life?
TRUDY: By working with women and helping them feel their absolute best, I allow them to do what they do in order to be leaders and change agents. I also I also present nationally to mental health practitioners on food and mood, sharing all the recent research and how-to steps for implementing changes.
I am on a mission to make the food-mood connection known in mainstream medicine and this is one of the ways I'm getting this done. I'm also very active in the nutrition community and served on the board of directors of National Association of Nutrition Professionals for over 6 years. I was VP and then president of the organization, was very active on the conference committee and legislative committee.  Now, as  immediate past president  I am serving as  Special Advisor to the board of directors.  I continue to head up the legislative committee.
LLI: What challenges or obstacles have you had to overcome to get to where you are now?
TRUDY: I actually conquered anxiety without medication! In my late 30s I used to suffer terribly from anxiety, unexplained fears, waking with a sense of doom and even panic attacks – and I have used gluten elimination, and the amazing healing powers of foods and nutrients to completely heal.  I went through a major transition in my 40s, going back to school to study nutrition, leaving my corporate computer job and starting my own business to help women with mood problems. It's been challenging but I am not one bit sorry and love every single day!
LLI: So tell us what are your strengths and passions?
TRUDY: My strengths are being caring (I'm a caring leading lady!) and compassionate, a great listener, and tenacious and thorough.  When I'm working with a client who has anxiety and panic attacks, all of this important, as I put the puzzle pieces together to figure out what may be causing the anxiety and to find the solutions.  Each person is unique and each puzzle may be slightly different. I'm also calm (which is good since I'm the antianxiety food mood expert!) and a total research nerd (I love all the very powerful recent food mood research)
I also love this aspect about Caring leading ladies: "You are a superb helper and healer who through connecting consciously with people offer hope coupled with an intuitive understanding of people."
I love this about the Caring Leading Ladies too: "There is no greater opportunity today that giving back to mother nature (and mankind)."   – I love the outdoors and nature and love hiking, skiing, windsurfing and mountain biking – and sharing the joy of exercise with my clients so they can also get the health and mood benefits!
I'm passionate about making a big difference in the world!
LLI: We love that about you Trudy! Tell us, in what ways have you helped other women to step up and fulfil their potential?
TRUDY: By working with women and helping them feel their absolute best, I allow them to do what they do in order to be leaders and change agents.
To find out more about Trudy and her amazing book visit www.everywomanover29.com
Spotlight on Eli Davidson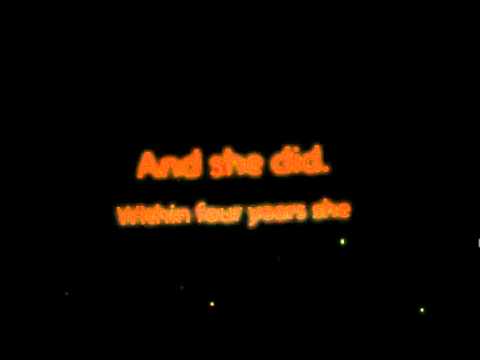 This month's featured spotlight is on a true entrepreneurial woman from California, USA – Eli Davidson. A true Leading Lady, Eli inspires women to attract media attention that will rocket them and their business into fame and fortune! Her mission is to inspire others to push through their self limitations and reach for the stars!
LLI: Tell us a bit about your background.
Eli: Raised in rural Kansas, I moved on to bigger dreams . I hold a Bachelors Degree from Sarah Lawrence College and Master's Degree in Spiritual Psychology from University of Santa Monica in 2000  where I was chosen "Student of the Year." As a professional actress in theatre, film and television, I was blessed to work with  Christopher Walken , Michael J. Fox  and Keifer Sutherland.  My message reaches millions through appearances on CNN, The Today Show, Dr. Phil's Decision House and my column on the Huffington Post.
Named one of "America's Top Coaches", my work was the cover story of October 2008 Kiplinger's Magazine.  My book, Funky to Fabulous, won 3 national book awards, including "Motivational Book of the Year" Indie Next Generation Book Awards and went on to become an international best seller.
LLI: How do you lead as a woman in business, community or life?
Eli: I offer a fresh , no nonsense approach to inspire action. I teach women entrepreneurs how to have a hot sizzling niche, so they can create a BIG income and a BIG impact. I love helping women to create their own 6 figure days.  I am guided by Spirit to be involved with charities that help women.
LLI: What challenges or obstacles have you had to overcome to get to where you are now?
Eli: Armed with $17 and a glue gun, I started my design company and took it to $1.5 million in sales in four  years.
Then in an 18 month period, I lost my marriage, my business, and my health leaving me  with $88,000 of corporate debt, living in someone else's pool house and no good shoes to show for it.. Using the techniques I now teach , within four years I started a new business, regained my health, quadrupled my income, gotten out of debt, and  living in my own million dollar home.
Having gone from a failed "engage-acation" where I gave away my business, I bring real life experience on taking decisive action to recreate your life and reinvent your business.
LLI: So tell us what are your strengths and passions?
Eli: I am a tireless advocate for women and our strengths. I value my strong sense of integrity and creating a huge WHY.  There is always a way. I love sharing insider secrets to media, so fellow entrepreneurs can save time and money. I am passionate about seeing my clients, friends and fellow entrepreneurs  have a great income, a fun lifestyle and a big impact on our world.
LLI: In what ways have you helped other women to step up and fulfil their potential?
Eli: I offer a VIP Business Intensive that helps women to discover their niche, fine tune their genius and start making big money right away. I follow up to make sure they are integrating the strategy their learn and hold themselves accountable. The successes of my clients is of the greatest importance to me. I also offer group sessions about: Creating Your 6 Figure day, Is Your Niche Hot or Not, Chatting For Cash. In my private coaching, the content is customized to work with each client's needs. very customized to their struggle, as I do not tell them what they want to hear.
To find out more about Eli and her business offerings visit http://www.elidavidson.com/
Spotlight on Heather Howell
Watch a video about Heather here.
This month's featured spotlight is on amazing lady from Louisville, Kentucky – Heather Howell. A true Leading Lady, Heather inspires her team and everyone she meets to step up and believe in what's possible.
LLI: Tell us a bit about your background.
Heather: I went to college on a NCAA Division I Athletic Scholarship and played volleyball.  I owe a lot to my collegiate experience.  It taught me at a young age how to achieve goals, create high performing teams, and win.  I graduated college and went directly into coaching.  I quickly realized I was a much better player than a coach, and went into business. Funny, I interviewed at an Executive Staffing Firm in Jacksonville, FL.  During the interview, the recruiter turned to me and said… "Would you consider working as an executive recruiter?  I was hired that week.
With a degree in marketing and communications, the job came very easy.  I was then recruited by Humana.  I did recruiting and human resources for almost 15 years.  During this time, I earned my Executive MBA degree from Bellarmine University.  It was a pivotal point when I met a very powerful woman over lunch and that day changed my life.   I confided that I wanted to leverage my business skills to work for a consumer product company.  She introduced me to the Founder and COO of Rooibee Red Tea, an organic, ready-to-drink tea company in Louisville, Kentucky.  Six months later, leaving a six figure salary and the comforts of the corporate world; I am now the C'Tea'O of a consumer product.
LLI: How do you lead as a woman in business, community or life?
Heather: In 2007, it hit me!  I was in Stamford, Connecticut and I was at the National Association of Women MBA Conference (www.nawmba.org).  It was the opening ceremony.  The crowd was all women and the stage had four men and one woman welcoming us to the conference.  I thought, something is wrong with this picture.  The stage was full of men in suits at a women's conference thanking us for  attending.
When I returned to work, I realized only .04% of women in director/VP roles existed at the Fortune company in which I was employed.  SO, I did something and have found great energy in finding other business women who want to see change.  I got the National Association of Women MBA's Conference to come to Louisville, KY.  I partnered with other Fortune companies and raised $100,000 in two weeks.  The conference was a huge success.  I also am the founding member of the National Association of Women MBA's Professional Louisville Chapter.  It began in 2010 and is the LARGEST chapter in America.
As a female CEO of a growing company and a mother and a wife I am a leader in the changing demographics.
LLI: What challenges or obstacles have you had to overcome to get to where you are now?
Heather: There are so many challenges it is difficult to pick only a few.  I am challenged in today's society with running and operating, what is considered, a manufacturing company.  Understand, I was a consumer of beverages prior to becoming CEO – but knew little about the industry.  It is very lonely – The only other FEMALE CEO I read about is Pepsi's CEO and our brands are vastly different.  I guess that is why the saying "It's lonely at the top" exists.  I am lucky that I am not jaded.  Since coming to Rooibee Red Tea, we have built a top-notch team.  I have surrounded myself with the best distribution, brokers, and family of employees.
MONEY – This is the everyday challenge.  Banks are shut down, unless you personally guarantee and this is very hard with multiple owners.  There is no such thing as a working capital line of credit.  Running a consumer brand is very expensive and I am constantly thinking of creative ways to budget and meet our financial forecasts.  I have some phenomenal investors, mostly women, and I just closed Series A with one million in capital to help fund the growth. So the future is bright.
LLI: Congratulations! Closing Series A with one million in capital is amazing!
LLI: So tell us what are your strengths and passions?
Heather: My passion is business.  I was raised with two parents that always owned and operated their own businesses.  This taught me if you work hard, you will achieve success.  I also love shopping.  I love to look at buyers behaviours.  My family is my heart and soul.  I have a boy and a girl so I can say that they feed my passion for healthy living.  Being on the front lines of the organic movement and giving families an alternative to high calorie, sugar laden drinks makes me very happy.  I love my career choices and I love being a working mother – My children see that women have a place in the board room.
My other passion is seeing others succeed.  I love connecting people and in return watching the parties become successful because I took the time to provide a reference, or see the validity that two people meeting would create a successful outcome.
I love to travel on business – it opens my eyes to changing markets.  I also love to see the men and women who have reported to me, move on to achieve great things.  It makes everything I do worthwhile.
LLI: In what ways have you helped other women to step up and fulfil their potential?
Heather: I was the founding member of www.nawmba.org in Louisville, KY.
I was the co-chair of Women4Women in Louisville, Kentucky
I have spoken at colleges, SHINE, served as a panellist, mentor, and spent countless hours  on boards.  One in particular, I am in on the National Association of Women MBA, National Board of Directors.  This organization is about propelling women into executive positions.    I am also a female CEO – and I do what I can to inspire others to take a leap.  If you exude passion for what you do – others will follow.
LLI: What top three tips or first steps would you give as advice to a female entrepreneur just starting out in her business?
Heather: Never lose focus. Be bold. Think fast or opportunities will pass you by.
LLI: Who have been your mentors, coaches or role models along your journey?
Heather: One woman who changed my life is Phoebe Wood – she sits on the board of directors for Coca Cola Enterprises, Invesco, and Leggett and Platt.  She is also the Chairman of Rooibee Red Tea and is now an Angel Investor.
My parents have also been hugely supportive my whole life.
To find out more about Heather and Rooibee Red Tea visit http://www.rooibeeredtea.com/
Spotlight on Nancy Drew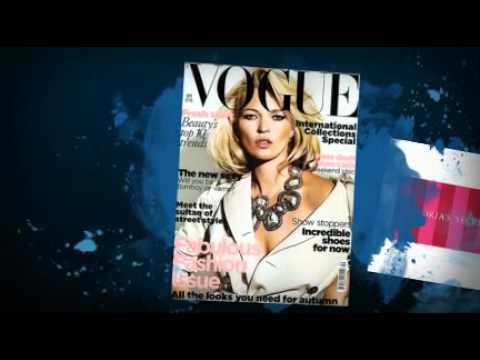 You won't believe this true story of a woman who pulled up herself and newborn baby from being homeless to sitting in the boardroom of a Fortune 500 company reporting to Wall Street.  Nancy Drew is a dynamic speaker, trainer and business coach, helping entrepreneurs and sales teams gain life changing immediate, sustainable results for success!
LLI: Tell us a bit about your background.
Nancy: Raised in a very modest family, everyone worked and money was tight. I owned my own successful modeling agency at only 18 years old – simply because I didn't realise it wasn't doable. From there I was headhunted by an International Modeling Agency to restructure their company which was going out of business. This was a large acting and modeling agency working with Vogue, Victoria Secret and Hollywood productions around the world.
After giving birth my partner left and my daughter and I were cleaned out financially. This was the hardest moment of my life where I had to fight to keep my daughter, pay off the debt, find work and establish a home. During this time I was working four jobs and at the lowest point, sleeping in the shopping mall with my yough baby. I turned around my situation to provide a wonderful life, head up a Fortune 500 company and open my own business.
LLI: How do you lead as a woman in business, community or life?
Nancy: That difficult time in my life was a gift showing me what I was capable of and what is important to me at a very young age. Now I teach others the skills to be successful in their own lives through opening and running successful companies, to stepping up into more powerful positions within their company, to living healthy fulfilled lifestyles as a coach, speaker and corporate trainer. In addition I work with charities, especially women based, sharing my story and what is possible, speaking to high schools and volunteering at the German Shepherd Rescue Centre. This year I will also be competing in my first Universe Fitness competition in Miami – anything is possible!
LLI: What challenges or obstacles have you had to overcome to get to where you are now?
Nancy: The one person who guarantees your success and lack of it is YOU. At times the challenges of being a single mom, being homeless, rising up through a male dominated company to my position was challenging. The fitness goals I have now are challenging but on the other side of your fear resides your power. It's through chunking those big goals down and taking the little steps that daily life becomes what you dreamt of.
LLI: What are your strengths and passions?
Nancy: Strengths are the ability to brush myself off, get up and continue on and the gift of loving others and having that be transparent to people that they respond to me in a positive manner. Most of all I see opportunities, I see things hwo they are not better, not worse and realise the results are whatever I decide. Whatever price you are willing to pay, anything is possible and I can see that!
My passions include my daughter, the opportunity to show up every day, the opportunity to work with the dog shelter my wonderful clients and how lucky I am to not be homeless and to be healthy – I am grateful!
LLI: In what ways have you helped other women to step up and fulfil their potential?
Nancy: I have helped women who, after divorce, were able to rebuild their lives, confidence, start over, launch their business. I have helped a wonderful women who felt she had no life and was very ill, increase her business results by 54 per cent, working half the time she was and get on a healthy program and who is now engaged when previously there was no partner and no life.
I've helped women believe in their abilities and prove to themselves that they are skilled, talented and capable – one gal who was about to be fired in her sales position increased her results by 702 per cent through working with me – she was the leader of her company when before she was days away from being fired, hated her job and was too shy to speak up for herself. Today she shines like the sun!
To find out more about Nancy Drew visit http://www.drewandassociates.com .
Spotlight on Ali Brown
An amazing entrepreneur from California, USA, Alexandria Brown, fondly known as Ali, is an amazing woman who has gone from nothing to millionaire and now teaches others to do the same. A coach and mentor to Leading Ladies Founder Heidi Alexandra Pollard for over four years, Ali took a little time to share some of her success secrets and life journey for this Spotlight segment.
LLI: Tell us a bit about your background.
Ali: I left my job at and ad agency back in 1999, and launched my first little business from my tiny New York City studio apartment. I had no business experience, no one to help me, no clue! Fast forward to today, I'm a passionate entrepreneur, mentor to women business owners around the world, and CEO of my own multimillion-dollar enterprise. I help women create the companies they always wanted to work for and the lives they always wanted. I provide business and success advice and resources to nearly 50,000 members around the world via www.AliBrown.com.
LLI: How do you lead as a woman in business, community or life?
Ali: My business was created for exactly this purpose, and it's so honoring to be recognized for it. I truly believe my mission on earth is to empower women to live the lives of their dreams. Although my career has been full of many triumphs, nothing makes me more proud or excited, sometimes to the point of tears, as when I see my clients have a big breakthrough, share a success story that changed their lives, or multiplied their income in ways they could only have imagined.
Over the past two years, I've received the honor of being ranked on the Inc. 500 list of fastest growing companies in the nation and named one of Ernst & Young's Winning Women Entrepreneurs, one of the Enterprising Women of the Year, one of Forbes' Women to Watch, and more. I was also featured on the season finale of ABC's Secret Millionaire show in April 2011 here in the U.S..
LLI: What challenges or obstacles have you had to overcome to get to where you are now?
Ali: I've been scared from day one and I still am. There's no way around that. You have to get comfortable with being uncomfortable! When I first started out, everything I was trying was new, and I really had no idea how things were going to work out. But if I had never stepped out and asked for that first sale, written my ezine, written the ebooks, mustered the confidence to speak on stage, offered to coach clients one-on-one, I would not be enjoying the success I have earned today. And even more importantly, I would not be changing all the lives I do today. It all comes around.
I think that every time you step out of your comfort zone, it's a measure of success.
LLI: What are your strengths and passions?
Ali: My big passion is being of service, helping others, and giving back.
LLI: Here at Leading Ladies we believe in servant leadership – no wonder we like you!
Ali: Thanks! Through this mission, I've been blessed with the resources to continue giving back to the community. I received the 2010 Stevie® Award for Women Helping Women and the 2010 Commitment to Philanthropy Award from the Step Up Women's Network. I also gave away $100,000 of my own money to inspiring active members of my community on the climactic season finale of ABC's hit primetime show, Secret Millionaire. We filmed my journey last spring, and it was truly one of the most powerful and emotional experiences of my life. During my week of living in poverty, surviving on welfare wages, and volunteering in some hard situations, my life was changed forever.
Most recently, I was honored to be invited to participate in a meeting called "New Frontiers in Philanthropy", hosted by Sir Richard Branson, Virgin Unite, and Pilotlight Australia, where just 20 philanthropists and entrepreneurs total joined together to discuss new approaches for scaling change in the social sector. It was an amazing trip and you can see photos on my Facebook page at www.facebook.com/alibrownfan
LLI: In what ways have you helped other women to step up and fulfil their potential?
Ali: I love working with women, because as the primary caretakers of their families, women are often more challenged to balance work/life. I also think women tend to have guilt and fear around making money and being successful, and we tend to put everyone else's needs before our own. I've helped women start businesses that allow them to work the way THEY want to—be it at home or while traveling around the world—and enjoy incomes from extra spending money to millions of dollars. It's all what you want to put into it.
"Prosperity is your birthright." – that one concept is a very uncomfortable one for women to accept. I think once you can truly believe that fact (and it really is uncontestable!), pricing and any money-related matters will take care of themselves.
When I work with a client and she is able to launch a successful business at home, it brings me to tears because I know she has reached her highest potential.
To find out more about Ali Brown www.alibrown.com. Ali took our Leading Ladies quiz and no surprisesgiven the trail she has blazed through her business, she turned out to be a 'courageous' leading lady. Have you taken the quiz yet? Which type are you?
Spotlight on Latissa S. 'Chef Elle' Jones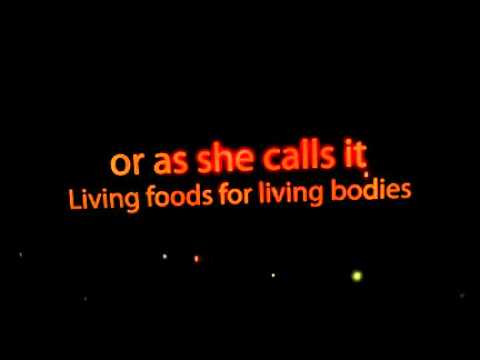 Hailing from Jonesboro, Georgia, USA, Latissa, fondly known by her clients as Chef Elle, is an amazing woman with a huge passion for healing others. Recommended by a client, friend and fan Dawn Sharp, Leading Ladies founder Heidi Alexandra, had the pleasure of meeting Chef Elle in Los Angeles and interviewing her to find out more about her life journey, its ups and downs and what's in store for her in the future.
LLI: Tell us a bit about your backgroundand where the idea for Rawsome Foods came from.
Chef Elle: Rawsome Foods was born out of adversity. Having survived a bout with cancer and with pre-diabetes at the age of35, I took a major look at the state of my body and began making a list of the things that were wrong with me. It was a half-time, life check-in to see how my body was holding up and holding out after the birth of five children.
It didn't take long to list 35 ailments. When I reached number 36, I broke down, literally. I would have to change the way I took care of me. It took a little time, but I found out about the raw food movement. Living foods for living bodies – that made sense to me. I devoured any information I could find, scoured the Internet, attended seminars, researched recipes, basically, kept my ear to the ground for any and every reason to step into that arena. That research and those recipes made drastic changes in my body. The changes were not only dramatic but quick, far quicker than I have ever experienced in any sort of medical regimen. So I twist-tied the potato chips and went back to culinary school. I was eating raw food, but trained as a classic French chef. When I first tell people that they look at me kind of strange, but I had a good reason. I wanted to taste what fine food tasted like so that I could duplicate it in the raw. Can you say raw food enthusiast? I received my nutritional certification, and began training in the only "raw" restaurant in Atlanta.
I realized that my new passion had become a mission when people started calling and stopping by to ask me what foods to eat for this illness or that problem. People got better and told others. This exchange of information took on a life of its own. In February of 2006, Rawsome Foods was just a vision—a name on a business license. Today hundreds, if not thousands, have reached out to me searching for a natural solution for debilitating diseases. Most come searching for hope. All leave with a workable solution. Adversity doesn't have to stay that way.
LLI: How do you lead as a woman in business, community or life?
Chef Elle: I follow the beat of my own drum and, most days, I find others who hear the rhythm and dance with me. I love to challenge the busiest people. Every day I do one thing that makes me uncomfortable. It's like exercise. If you work out a "muscle," a difficult movement – whether it's a spontaneous seminar that requires getting on a plane (not my favorite form of travel) or changing capes, like Clark Kent, to transform from wife to mother to home school hall monitor to caregiver to business owner to chef to diaper duty (for my live-in in-laws), then I need to make sure my capes are pressed and I'm always near a phone booth even if that means towing it by the bumper behind my car. I let others in on my own melody, business owners, clients, other moms, even my own children.  I hope all of them learn to change hats and drag around their dreams so that the moment they find their own drum beat, everything they need to dance on their own stage is right there within reach.
LLI: What challenges or obstacles have you had to overcome to get to where you are now?
Chef Elle: Now, that is an "ouch" question. One of the hardest things I have had to learn is that not everyone wants to be healed. Some are in love with the words of their doctors. Some try to straddle the fence – for instance, radiation and raw. Some of those didn't make it.  Some come too late. Many come only after traditional medicine has given up on them or because they have given up on traditional medicine. Doctors practice medicine. Some people don't mind being practiced on.
Doctors tend to ostracize practitioners of alternative and natural treatments. They have big budgets for big causes – associations for the heart, foundations for diabetes, centers for cancer, telethons and 10Ks. While doctors and researchers scramble for cures, I tell people, "carrots." The medical community scoffs and keeps searching when the answer is right there on their plate!
I know my calling regardless of what others say. The Bible says that foolish things will confound the wise. Things happen in my kitchen that don't happen in their labs and, though I don't have a pharmaceutical company in my corner saying, "She's right," as a blood thinner, "cranberry works as well as Warfarin," I have patients who are living proof that toxic prescriptions can be replaced with simple, organic substances that allow the body to heal as it was intended – non-toxic, natural nutrients.
It's like the Indiana Jones movie, Raiders of the Lost Arc, when he has run out of options, he takes a step – just one – and a bridge to safety appears. That's all I ask of my clients when they are staring at a dead end. I know it sounds simple, but all I ask them for is a measure of faith – one step. Why don't doctors embrace this lifestyle?  Medicine is a business.  Why are people walking around with multiple prescriptions – taming symptoms instead of sickness? That's a western world philosophy. I don't want to send a physician's kid to school with my tuition money when I have six kids of my own to educate. It all goes back to the Word that says, "…we are fearfully and wonderfully made…" We are. We should act like it. I'm trying to get out that message. Thank you for giving me a forum to do it.
LLI: What are your strengths and passions?
Chef Elle: …to see people set free from a life-long disease.  …to prevent medication from stealing years from a life. I'm determined to reveal the truth behind the smoke and mirrors.  There's always an awe when watching renewal and restoration. There's a real sense of fulfilment seeing someone get a second chance – or a third. At my base, I am nothing if not resourceful and resilient. Blind faith is my fuel. If my heart is in it, regardless of zigzagging or back-tracking or the appearance that I'm going in circles, I am making progress because I don't know how to quit. I showed up. They came. As long as they continue coming, I continue showing up to meet them.
LLI: What inspires you to continue?
Chef Elle: I can save tears and years – doling out knowledge I had to claw for – every crumb – to get here without map or mentor. I had no money, no support, no car, five little ones and one on the way. Every day meant six hours of public transportation, to and from school, time to study, time to pray, time to hone my talent, even after baby number six was born, thankfully during a school break and, with breast pump, books, and baby tucked safely in backpack, I graduated with honors while keeping my marriage intact, my house clean, my other kids home schooled, my family dinners on time, and my business plan on the horizon.
Once I knew, without question, that my way of life could save others, I shouted it from the roof top to all who would listen. It was as if I had solved a Rubik's cube, and all I wanted was to show everyone else how to solve it, too. You know that moment when you have an earth-altering epiphany and you feel quickened, destined to turn on that light for everyone else? That is my passion – that click that brings facts into focus, illness out of the shadows, and people who can see me see them as they can be.
LLI: In what ways have you helped other women to step up and fulfil their potential?
Chef Elle: Until now, I didn't realize that my whole team was women. If I've helped those who've helped me birth this vision, it's because of a directive that's built into my DNA. I tell them… no, I show them – that you can run a business and raise a family. You don't have to live someone else's dream. You can have your own destiny beside others who have theirs. There is no promise of tomorrow, no "After I raise my kids,…"  After I put my husband through school,…" "After the economy gets better,…" or "After I stop taking care of my parents." There's no excuse big enough, no reason "why" enough, even a disability doesn't have to stop it. Live your legacy inside the current circumstances of your life. Stop using the words "after" or "later." Do what you have to do for forward movement. Yes, even in the face of a life sucker-punch, create suction that will pull you forward. I know I can tell a person, but I can't make a person… I can, however, be a catalyst – a kind of in-your-face, quid pro quo, diffuse every excuse with a strategy to overcome it. My team sees that every day – a consistent climb no matter the climate.
LLI: What's next for you?
Chef Elle: …opportunities like this one. A blow horn. A boxing ring if necessary. A garden.  Smoothies. Information. Inspiration. I have stared death in the face, so I know what it looks like. As long as they keep coming, I'll continue to hold their hands and walk them through pain, through illness… Whatever their monster, I will not let them stay motionless. The journey through diagnosis, disease, and debilitation doesn't have to be made alone. And on the other side, when they turn back to see their monster, they will see it was nothing but a phantom. Though it looked bigger than them, they'll realize that they were bigger than it. Everybody has to walk through something even if they are in the fetal position. Until then, my team and I remain on the other side, watching, awaiting a beautiful rebirth.
To find out more about Chef Elle at Rawsome Foods, Inc. contact in the US 404 574 3000, or go online:
To join us for our monthly raw foods tastings & lectures: www.meetup.com/rawsomeliving
To schedule a complimentary, private, health consultation: https://my.timedriver.com/XYRTK
To experience our Rawsome Living Signature Detox Programs: www.28daydetoxchallenge.comAnd remember, you have only one opportunity to LIVE today; live it in the raw and make it RAWSOME!
Disclaimer: The American Medical Association and American Dietetic Association have a stronghold on the healing arts.  Latissa is not medical doctor. Please consult your medical professional about your health.
Spotlight on Nicole Beurkens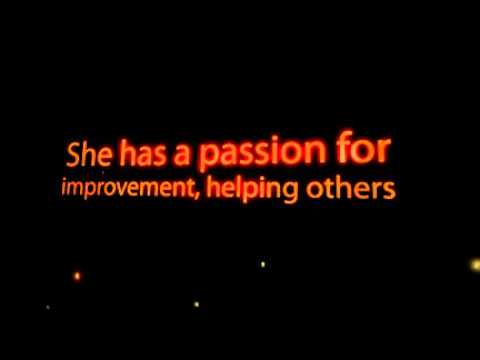 Hailing from Michigan, USA and listed as one of the 2010 Top 20 International Leading Ladies, Nicole is an amazing leader with a big vision. Leading Ladies Interviewed Nicole to find out more about what lead her to the path she is on, what challenges she faced and what inspires her to continue.
LLI: Tell us a bit about your background.
Nicole: I have a Master's Degree (MEd) in Special Education and a Doctoral Degree (PhD) in Clinical Psychology.  I have been a classroom teacher and, for the past 10 years, have owned and run a private practice specializing in the diagnosis and treatment of autism and related disorders.
I started my private practice as a way to find better work-family balance.  The practice has grown significantly over the years as I have responded to the needs to clients and the community of families impacted by autism and other developmental disorders.  I now have a large facility with 10 staff who provide services to hundreds of families around the world.
LLI: How do you lead as a woman in business, community and life in general?
Nicole: I have always been a leader.  I can recall that even as a young child I was the one leading activities with my siblings and friends and stepping up to lead groups in school.  This personality trait makes it a natural fit that I would own my own business and be a leader both in my business as well as in my field.
I enjoy leading in a collaborative way.  In my company I hold the vision but encourage my employees to step up and help co-create the vision and the paths we take to accomplish our goals.  I solicit feedback and, while I am the final decision maker, do take multiple points of view and needs into account when making decisions.  I value communication and feel that everyone does best when they feel heard.  While I sometimes fall short, I aim to communicate with my staff members frequently about both the daily as well as long-term activities of the business.  From a clinical standpoint I love working with a team of clinicians as we can bounce ideas back and forth and put our heads together to best meet the needs of our clients.  I cannot imagine working in isolation, especially given some of the significant challenges and complexities of our clients.
As a leader I also enjoy cultivating the talents and abilities of my employees.  Many of them did not grow up as natural leaders, but are finding their own voice and leadership style as a result of working in our clinic.  I encourage them to step out and challenge themselves, to try new things, and to develop skills they may not currently have.  They are finding that they, too, can be competent speakers and leaders in our field.  It excites me to be a part of their personal and professional growth as well!
LLI: What challenges or obstacles have you had to overcome to get to where you are now?
Nicole: Wow – so many to think about!  Probably the biggest obstacle or challenge over the past 10 years has been managing the constant growth of the practice.  It can be difficult to constantly be engaged in the process of maintaining what we have while also moving ahead with new endeavors.  This is a path I have chosen, however, as I am rarely content to just keep things as they are.  I thrive on new challenges and feel compelled to meet as many needs as possible.  There are certainly financial challenges as well as challenges with team building when we are always growing.
There have also been challenges of managing personal and family obligations as well as business obligations.  While I feel I do well most of the time, it is always an issue that needs to be dealt with.  I am blessed to have a very supportive husband and extended family, who believe in me and support my career/business aspirations.  Over the years there have been many people outside of my family who have questioned what I am doing, feeling it better for me to stay in the predictable role of school teacher or educational consultant.  I have had to deal with the challenge of letting go of some professional relationships that were not serving me well anymore and were holding me back – never an easy thing to do!
LLI: What are your strengths and passions?
Nicole: I have a passion for continually improving things, whether that be in my family life, my business, or my clinical work with clients.  I am passionate about helping clients become the best they can be, and continue searching and working together with families to figure out how to address the challenges they are facing.
People have called me tenacious, and I definitely persevere and following through with the things I start.  I am also passionate about continuing education and the value of learning no matter how far along one is in their life or profession.  Keeping up with new research and ideas is a key value for me!
LLI: What's next? What does the future hold for you?
Nicole: What began as a radical change in my thinking and understanding of autism in 2004 has blossomed into something I never planned or expected.  The original seed planted in my basement has grown into a 6,000 square foot facility with 10 staff members, 100+ families, and hundreds of school professionals served each year.  We have been continually blessed with new opportunities to serve families in our community and around the world.
I look forward to each new day, knowing that I am helping to facilitate powerful changes for the families with whom I work; knowing that I have the most amazing staff anywhere – professional, highly trained, compassionate, and as firmly committed to the philosophy of remediation as I am; knowing that we continue to be blessed with new families just discovering what their child is all about and becoming empowered to facilitate change; knowing that at the end of the day we will be one step further toward our mission to help individuals with autism and their families achieve quality of life for now and for the future.
Visit Nicole's website  http://www.horizonsdrc.com/
Read Nicole's story in her own words The Horizons Story By Nicole Beurkens.