Welcome to the Leading Ladies "I have a dream" Lounge
Ladies the shift is HERE. It is upon us. A new conversation, a new paradigm, a new way of leading is awakening.
We whole-heartedly welcome you to join in and become a part of the fastest growing movement in today's world.
It's a fact that w
omen drive the economy. They build peace and prosperity. Investing in women means investing in global economic progress, political stability and greater prosperity for everyone, worldwide.
This feminine leadership shift
has arrived and we welcome you to state your intention for how you are going to bring it alive in your own life.
Whether you are from Australia, Europe, India, Japan, America, Indonesia, New Zealand, Africa, Canada, China…anywhere, we welcome your input into creating this space for hope, love and peace. A space for growing a global legacy for all women. Get ready to be part of something big!
We invite you to get involved by submitting your videos to us to share with the women of the world.
Why? Because stories and the way we tell them have provided insights into our individual and cultural
values since we began telling them. In stories we find our history, our future dreams and our
visions. 
You've heard of the famous MLK speech "I have a dream" well we want you to share your stories and dreams too.
What to do
Record a 1-2 minute (maximum) video of yourself, ideally on a lounge or wherever you are most comfortable

Tell us who you are (you can just use your first name or nickname if you wish)

Where you are (what country, city, loungeroom)

What qualities you believe make a woman a leading lady

Your "I have a dream" statement or idea - how you intend to step up in life and live your dream or legacy (it's ok if you haven't yet started or don't know where to start – just verbalising your dream and committing to it publicly will start the ball in motion)
Upload your video to YouTube with the subject title "I have a dream (insert your name or dream title)"
Email us the link to your video on YouTube at admin@leadingvalue.net
We can't wait to share your dreams with the world!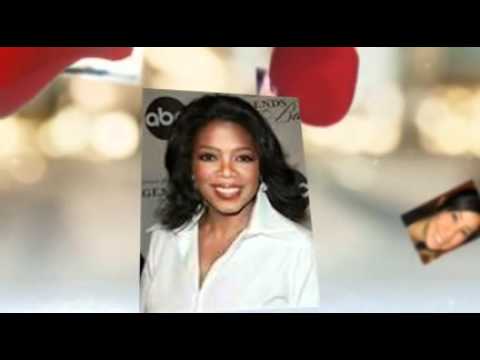 The content of the pages of this website is for your general information and use only. It is subject to change without notice. 1) The content, organisation, graphics, design, and other matters related to the Leading Ladies International website are protected under applicable copyrights and other proprietary laws, including but not limited to intellectual property laws. The copying, reproduction, use, modification or publication by you of any such matters or any part of this website is strictly prohibited, without our express prior written permission.
2) We reserve the right in our sole discretion, without any obligation and without any notice requirement to you, to edit or delete any documents, information or other content appearing on the Site, including this Agreement.
3) Stories, ideas, videoa and or related materials and any other materials of any kind whatsoever submitted (hereinafter, the "Submissions") will not be returned or kept confidential. All such Submissions may be used:
(i) on www.leadingladiesinternational.com.au (the "Website");
(ii) for by Leading  Ladies International (LLI) ( an initiative of Leading Value Pty Ltd), or any of its affiliated companies or entities, including, but not limited to, Leading Ladies International, Leading Value Pty Ltd and Leading Ladies International Gold Coaching Program or its related companies or entities and distributed in all markets and media worldwide and in perpetuity. By submitting the above, you acknowledge and agree to the following terms and conditions and consent to your name and geographic location possibly being published in connection with the publication and distribution of your Submission(s).
4) The video submissions may be shared with employees and members of LLI (or its related entities, including, without limitation, leadingladiesinternational.com.au, leadingvalue.net and related platforms.
5) Neither LLI nor any of its affiliated companies or entities are obligated to use or pay you for any Submission.
6) All Submissions shall become the property of Leading Ladies International, may be edited for length, clarity and/or functionality, will not be subject to any obligation of confidentiality, may be shared with and used by the employees of LLI and any of their affiliated companies or entities and shared with legal authorities if LLI believes it warranted. Neither LLI nor any third or other party with whom LLI shares the Submissions shall be liable for any use or disclosure of any information or Submission that you submit.
7) LLI shall exclusively own all known or later existing rights to the Submissions worldwide and shall be entitled to the unrestricted use of the Submissions for any purpose in all media now known or hereafter discovered without compensation to the provider of such Submissions.
8) No Submission may contain any material that is abusive, vulgar, threatening, harassing, libellous, defamatory, obscene, invades a person's privacy, violates any law, any intellectual property or other property or other rights, or is known to be false.
9) Your use of any information or materials on the website is entirely at your own risk, for which we shall not be liable.